98% entrapped air
Supporting the environment
No CFC's used in the manufacturing process
No site wastage – using all off-cuts as added insulation
Reducing home and business energy costs
Vermin retardent
Added fire retardant will not support combustion
Design flexibility
Full range of coloured finishes and styles
Exceptional thermal qualities
Acoustic values
Reinforced with 160g/m2 fibreglass mesh for high impact strength
NRG Greenboard™ is an Insulated Wall Panel that combines exterior cladding with insulation so designers can achieve the 6-star energy ratings that have been introduced into the building code. NRG Greenboard insulated core of high quality expanded polystyrene, positions the NRG Greenboard cladding insulation options from 1.92 R to 3.96 R. Creating an exterior dual cladding system, as a thermal exterior building envelope.
BAL29 – NRG Greenboard has passed extensive fire testing procedures (in accordance with AS1530.8.1-2007)
NRG Greenboard remains inert, is non-toxic, odour free and nonbiodegradable
No CFC's or HCFC's foam agents are used in its manufacture, so
NRG Greenboard™ causes no damage to the ozone layer
Effective installation of NRG Greenboard™ can cut carbon dioxide emissions by up to 50%
The R-value of NRG Greenboard does not deteriorate during its lifetime; therefore the reduction in emissions lasts the full lifetime of the building
The energy used to manufacture NRG Greenboard is recovered within six months by the energy saved in the building in which NRG Greenboard is installed

Typically, for every kg of oil used in NRG Greenboard manufacturing, about 200kg will be saved in reduced heating demands
All NRG Greenboard waste is recycled, through installation of off-cuts in the wall cavity or it can be granulated and mixed with virgin material
10 years NRG warranty from the date of purchase*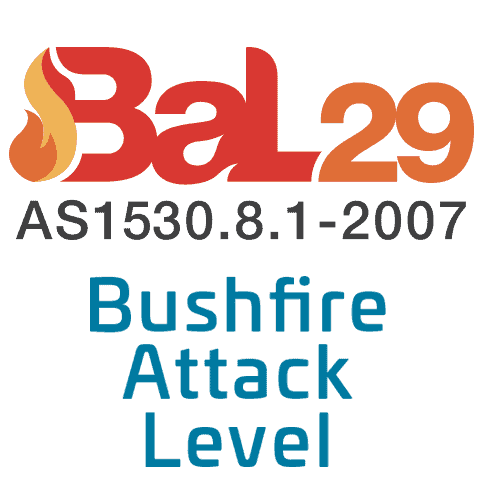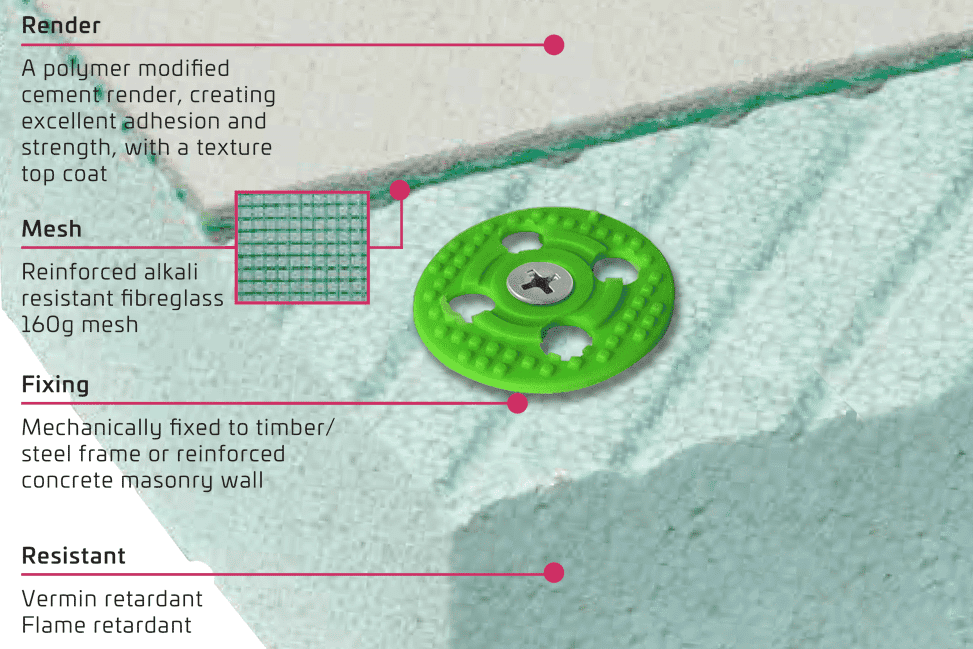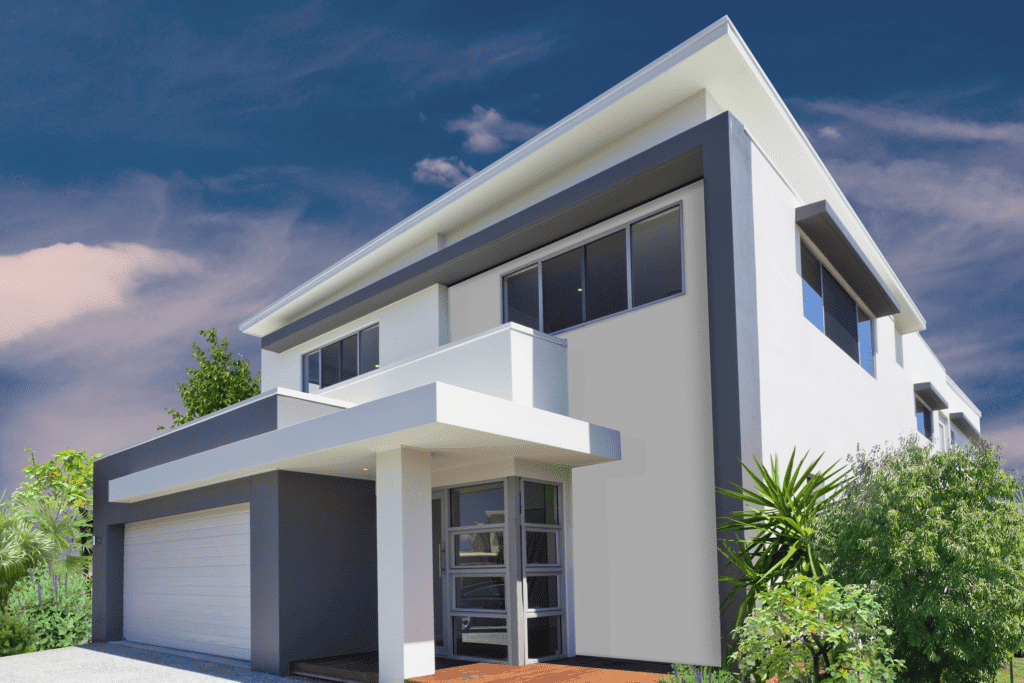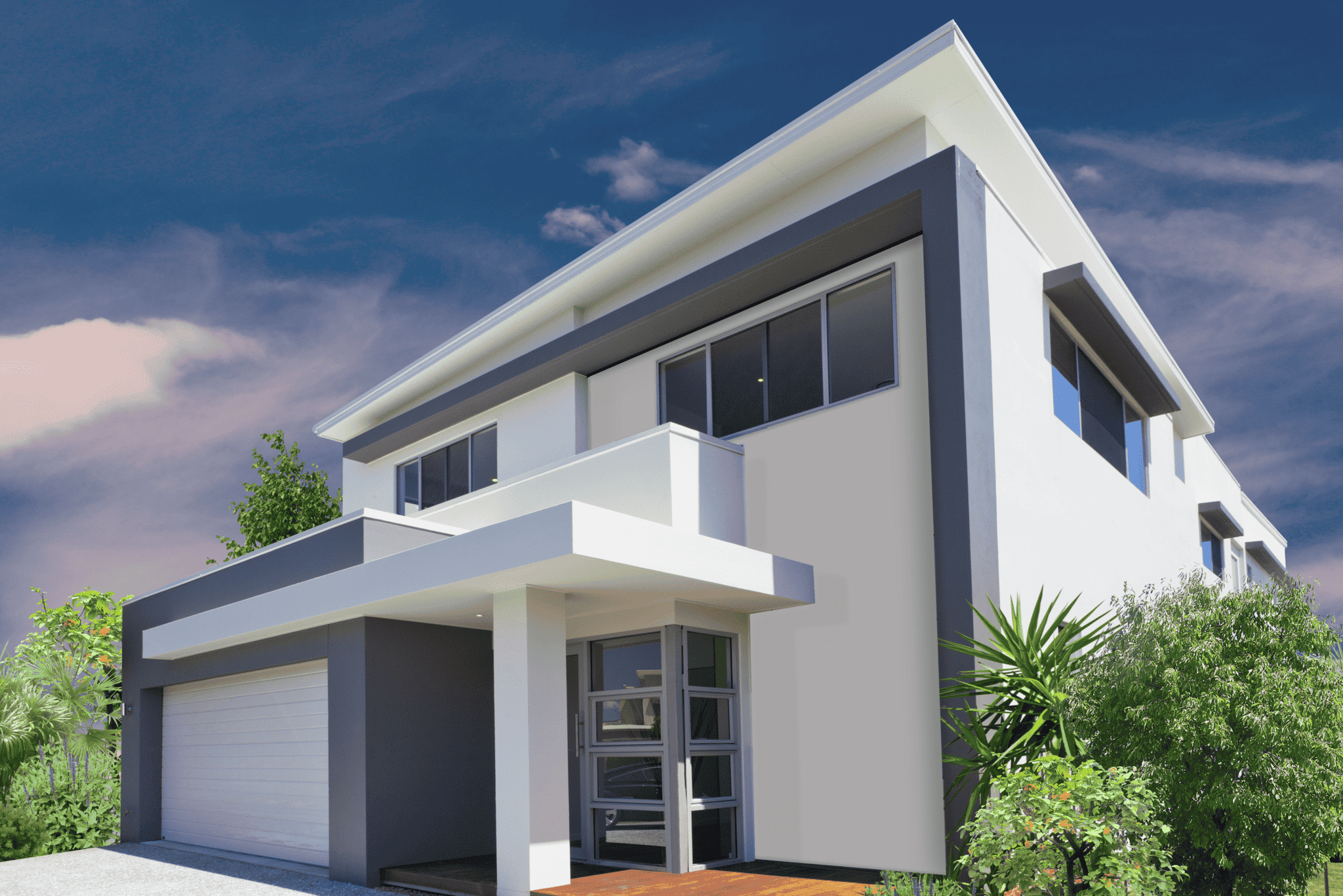 Thermal Rating for Greenboard Wall System
What is an R–value?
All insulation materials are rated for their performance in restricting heat transfer. This is expressed as an R–value which is the measure of material's resistance heat transfer (Thermal Resistance). The higher the R–value, the greater the insulating effects.
| | | | | |
| --- | --- | --- | --- | --- |
| Greenboard™ | 40mm | 60mm | 75mm | 100mm |
| External Air Firm | 0.03 R | 0.03 R | 0.03 R | 0.03 R |
| Render System | 0.02 R | 0.02 R | 0.02 R | 0.02 R |
| Greenboard R–value | 1.04 R | 1.56 R | 1.95 R | 2.60 R |
| Breather Sisalation Wrap | 0.48 R | 0.48 R | 0.48 R | 0.48 R |
| Cavity, frame | 0.17 R | 0.17 R | 0.17 R | 0.17 R |
| 10mm Plaster Board | 0.06 R | 0.06 R | 0.06 R | 0.06 R |
| Internal Air Film | 0.12 R | 0.12 R | 0.12 R | 0.12 R |
BAL—29 is primarily concerned with the protection of your building from ember attack and burning debris ignited by windborne embers and radiant heat up to and including 29 kW/m2.
Laboratory Sound Reduction Testing of 100mm NRG Greenboard Wall System
Document Ref
140061-01-F03 (rev 0) Acoustic Laboratory Test Report
Test Sample
External polymer modified render 3.5mm thick (1.8-2.0g/cm3).
100mm thick Greenboard (19kg/m3) screw fixed to the frame. Sheets adhered together with Soudal Strong as Nails with all joints and the perimeter acoustically sealed.
Sisalation between the Greenboard and frame.
Frame consisting of 75mm x 35mm timber studs at 450mm centres.
75mm thick glass wool insulation (14kg/m3) between the studs.
10mm plasterboard (6.5kg/m2) with all joints finished and the perimeter acoustically sealed.
Standards
AS1191: 2002 Acoustics – Method for Laboratory Measurement of Airborne Sound Insulation of Building Elements AS/NZS ISO 717: 2004 Acoustics – Rating of Sound Insulation in Buildings and Building Elements – Part 1: Airborne Sound Insulation
Test Date & Time
18th August 2016 from 4:32 pm
Test Location
Acran Acoustic Testing Facility Cnr. Fulcrum & Bundara Streets Richlands Q4077
Test Facility
The test facility consists of a source room and receiver room designed in accordance with AS1191: 1985 Acoustics – Method for Laboratory Measurement of Airborne Sound Insulation of Building Elements as follows:
Room Construction
Independent construction for the source and receiver room.
Room Shape
Parallelepiped source and receiver rooms with rooms dimensions ratios of 1.6:1.3:1.
Room Volume
95m3 and 170m3 for the source and receiver rooms respectively.
Test Aperture
The aperture is lined with a timber reveal with the sample area being 3.095m and 3.085m.
Test Condition
Temperature – 20 °C, Humidity – 63%
Test Instrumentation
Precision Sound Level Meter: NTI XL2 TA, S/N: A2A-06756-E0
Acoustical Calibrator: Pulsar 105, S/N: 63710
ASD Cable
Sound Sources: JBL powered speakers/pink noise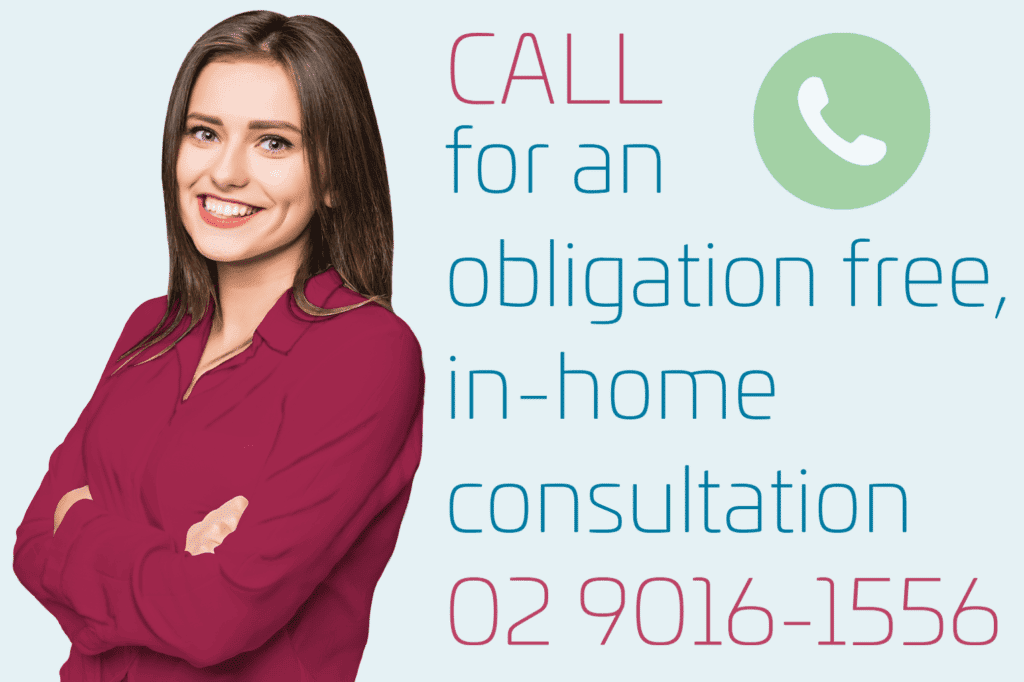 Our Mission… We strive for excellence in the identification, procuring and provision of innovative, sustainable building products that outperform generic brands and offer superior value.
Email us with your project plans, so we can guide you through our collection of technical data, scientific journals and manuals.
We will send you a link to download all the files you need.
Queensland
3/19 Moreton Bay Road
Capalaba, QLD 4157
Phone: 07 3268 3066